Jackie & Brad's Testimonial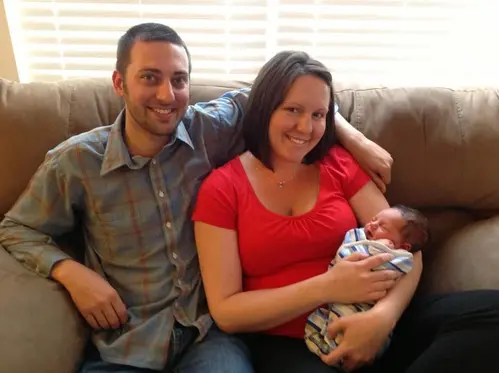 A New Life. My husband and I knew from the very beginning that we were going to struggle when trying to conceive. Our first step was taking Clomid through the recommendation of my gynecologist after trying to conceive on our own for about 10 months. The first attempt was unsuccessful, and the heartache and impatience we felt is indescribable. We wanted a family and not knowing whether that would happen for us or not was almost too much to bare. At this point, we took matters into our own hands. We'd heard about infertility acupuncture and were willing to try anything. We still kept up with our doctor, but we contacted Dr. Jones. He was very informative and explained thoroughly what would take place during acupuncture and why it should work. My husband had a lot of questions for him, and after our first visit, we both felt that we were in good hands. Dr. Jones was very knowledgeable. We visited him twice a week for about 7-8 weeks. By the end of our time with him, we both had high hopes for our future. The best news I've ever been able to deliver came just a short time later. My husband and I had our first child, a boy, born May of 2013! -Jackie
Julie's Testimonial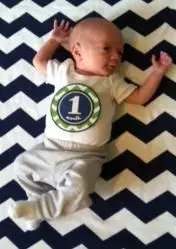 At 14 years old I was diagnosed with a uteran abnormality that caused me to undergo emergency surgery and one additional surgery for repair. I remember the doctor asking me if I would like to have children so that he could make the necessary adjustments and hopefully I could carry a baby one day.
For many reasons I prolonged having children, however looking back it was mostly for fear that I would never be able to get pregnant or carry a baby safely. At 30 my husband and I began seeking out doctors opinions and eventually infertility treatment. I had heard through my doctor and through several friends that I should try acupuncture to increase my chances of a successful IVF procedure. We planned to do IVF in September 2013, therefore I reached out to Dr. Jones in May to begin treatment.
I remember Dr. Jones saying to me "my goal is to help you get pregnant with out IVF". I laughed, but I continued with the treatment he suggested hoping that it would lead to a successful IVF in September. On August 24, 2013 my husband and I found out we we're expecting without any medical intervention besides acupuncture. We are now 26 weeks along and expecting our little boy in May.
I am forever grateful for Dr. Corey Jones. He is professional, sincere and always willing to go the extra mile for his patients. We would not be where we are today without him. Thank you Dr. Jones.