PERSONAL INJURY TREATMENT
Personal injury accidents don't just involve motor vehicles. They might involve slip-and-falls, trip-and-falls, being hit by an object, workplace accidents, or being injured by another person in a sports accident. Accidents can cause neck and back pain, headaches along with joint and muscle pain. If you live in or around Sheridan, and you have been injured in an accident, make an appointment to see our chiropractor, Dr. Jones at Bighorn Mountain Chiropractic and Acupuncture before your condition becomes worse. Chiropractic care and treatment by Dr. Jones can reduce pain and restore your range of motion returning you to full functionality in less time.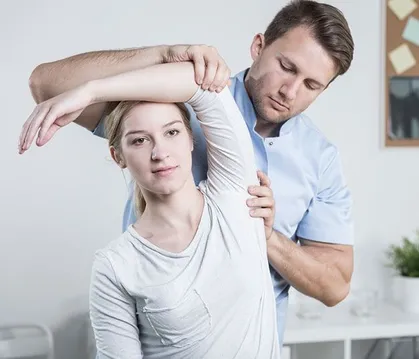 Some Common Types of Personal Injuries
Here are some of the common types of personal injuries that Dr. Jones treats.
Strains and Sprains:

Strained muscles and tendons are torn muscles, but the tears in them are usually microscopic. Nonetheless, they are inflamed and painful. Sprains involve the ligaments that hold your joints together. Like strained muscles, sprained ligaments also involve tears. Both strains and sprains will create pain, tenderness of the affected area, and loss of range of motion.

Whiplash:

This is a common motor vehicle accident and sports injury. Whiplash involves an impact and the victim's head and neck being thrust in one direction and then suddenly in another. Whiplash symptoms can involve pain in the neck, loss of range of motion of the head and neck, upper back, shoulders, or arm. Headaches that originate at the back of the skull are also a common whiplash symptom.

Lower Back Injuries:

Motor vehicle accidents, falls, heavy lifting, repeated upper body motions and sports injuries are all causes of lower back injuries. Muscle and nerve therapies coupled with spinal adjustments will work to reduce inflammation in the affected muscles and nerves. Pain is reduced too, and your range of motion, as well as flexibility, are restored.

Sciatica:

This is a different type of lower back injury that is caused by impingement of the sciatic nerve. The pain might start at the spine where the sciatic nerve originates and follow the sciatic nerve to one of your feet. Sciatica sufferers may have difficulty walking, difficulty bending, or suffer occasional numbness and burning sensations in a leg or foot.
See Our Chiropractor Right Away After a Personal Injury Accident
Don't ignore an injury after an accident. You will only increase the chances of it becoming chronic and more difficult to treat. If you live in or around Sheridan, contact Bighorn Mountain Chiropractic and Acupuncture for an appointment and a comprehensive examination. Our objective is to relieve your pain, restore your range of motion, and return you to full functionality in your daily life as quickly as possible. Call us today at (307) 655-5808 to schedule a consultation.