Sports Injury Treatment with Our Sheridan Chiropractor at Bighorn Mountain Chiropractic and Acupuncture
Dr. Corey Jones has been an Sheridan chiropractor for several years, and in that time he's met thousands of active community members who have been sidelined by a sports injury. At Bighorn Mountain Chiropractic and Acupuncture, Dr. Jones and the rest of the team understand how frustrating this can be, as exercise and physical activity are major components of our lives, too! We're proud to offer natural and drug-free services that can get any athlete feeling better ASAP, and even performing better than ever.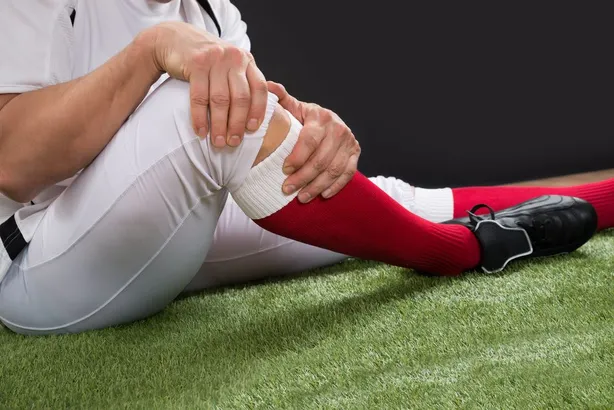 How Sports Injury Occurs
Weekend warriors, seasoned competitors, senior adults, and youth student-athletes, we've worked with them all! An acute or chronic sports injury can occur at any time and with almost any type of activity. The good news is that most of the risk factors associated with sports injury are preventable. These include:
Inadequate hydration, nutrition, and/or rest and recovery
Poor body mechanics and techniques
Old injuries with residual scar tissue, immobility, weakness, etc.
Running surface and equipment
Slips, trips, falls, and other types of accidental trauma
Repetitive movement
Doing "too much too soon" or over-training
Types of Sports Injuries Treated by Our Chiropractor
We have direct experience diagnosing, treating, and preventing a wide range of sports injuries. Tears and inflammation of muscles, ligaments, tendons, bursae, and inner-joint surfaces like the labrum in the shoulder or meniscus in the knee are common. These often present with pain, swelling, redness, warmth, and decreased mobility and strength.
Additional issues treated by our Sheridan team include:
Whiplash: neck strain syndrome due to rapid flexion/extension of the head and neck (from contact sports, falls, etc.)
Medial or lateral epicondylitis: golfer's elbow and tennis elbow
Plantar fasciitis: heel pain due to inflammation of the underside of the foot
Medial tibial stress syndrome: commonly known as shin splints
Back and joint pain, often due to misaligned joints or discs, nerve or soft tissue impingement, etc.
How an Athlete Can Benefit from Sports Injury Chiropractic Treatment
Nagging aches and pains are valuable bits of feedback for the active person that indicate something's wrong. An acute injury can quickly evolve into a more chronic issue if the symptoms and causes of the injury are left unaddressed. This is why chiropractic care can be so beneficial for the athlete.
Our staff offers several complementary services, including chiropractic adjustments, acupuncture, soft tissue mobilization, and corrective exercises, which can address your source of injury, help you heal, and avoid recurring problems.
Benched by a Sports Injury?
Don't miss out on the activities you love! To begin your individualized sports injury treatment, contact Bighorn Mountain Chiropractic and Acupuncture in Sheridan, WY, at (307) 655-5808.